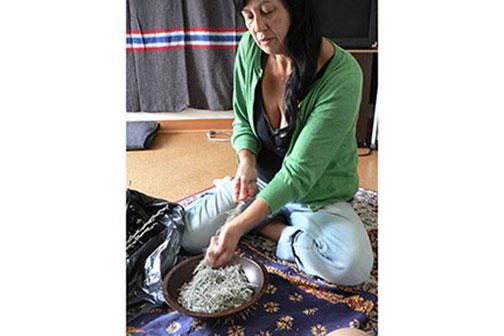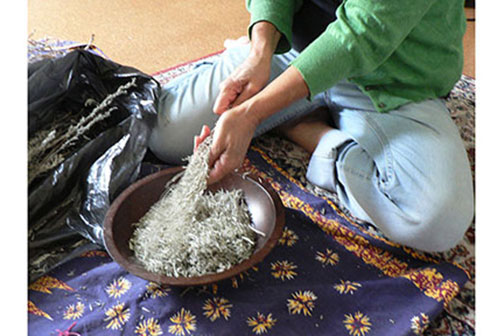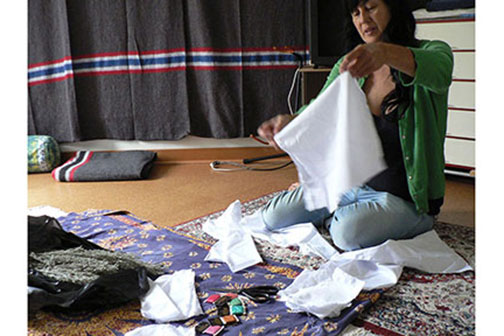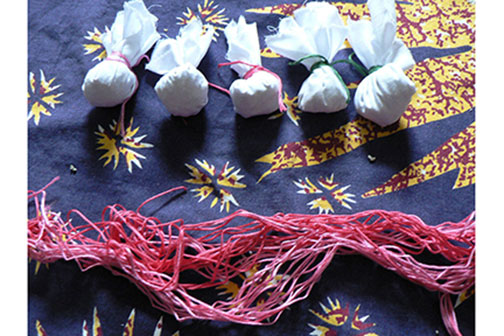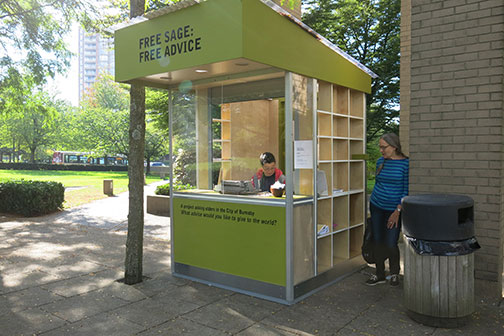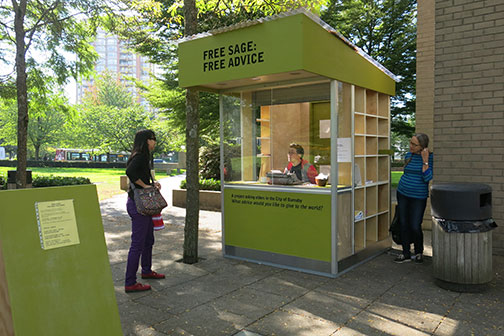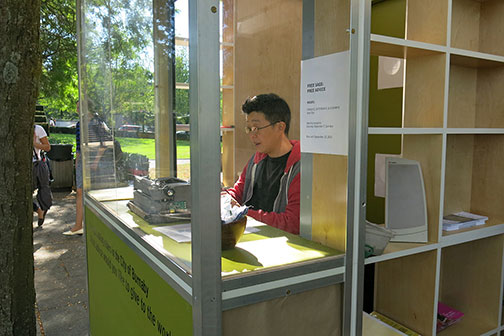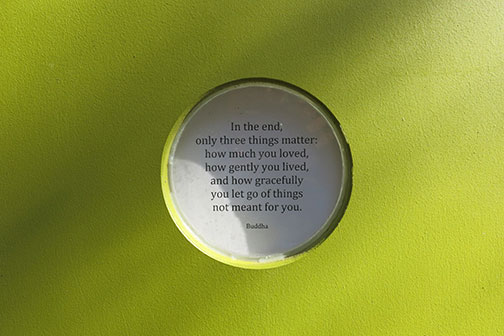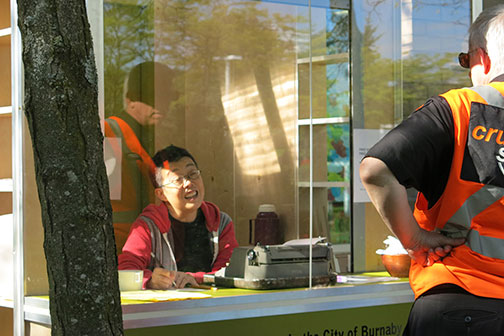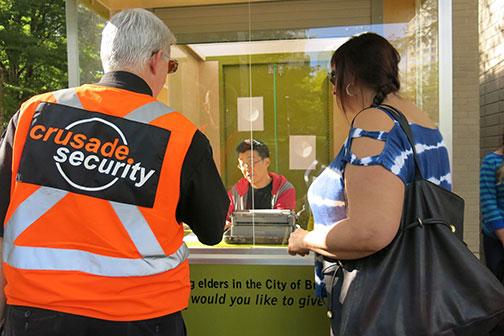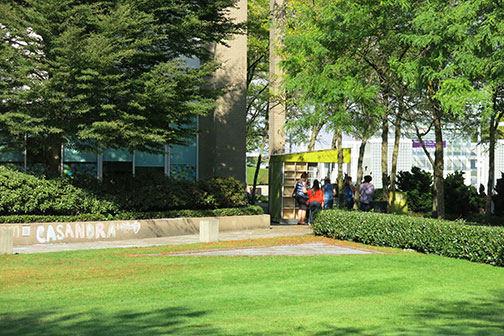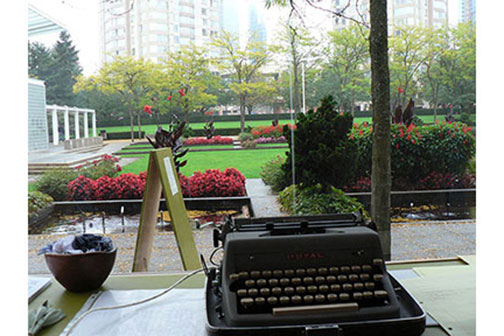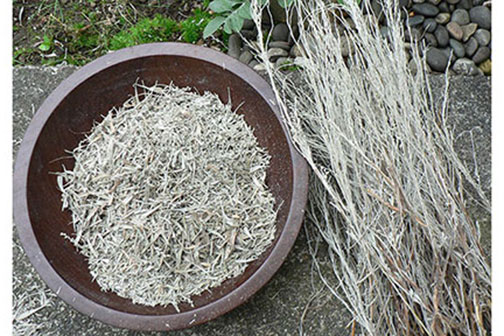 Images from the process of preparing the sage with Cease Wyss, and then installation at the Burnaby Civic Square, Bob Prittle Library, Metrotown. The Burnaby Art Gallery Kiosk Project was curated by Shaun Dacey.
LAIWAN
Free Sage : Free Advice
2013
relational public art project, analogue typewriter, music, sound, bundled sage, computer, advice is typed and handed out, while advice is collected from seniors living in Burnaby and those who stopped by the Kiosk.
August 30-September 15, 2013
Reception: Saturday, September 7, 2-4pm
Beginning with the question "What advice would you like to give to the world?" this project engages with Burnaby elders, collecting what they see for our future, giving attention to their enduring presence and significance in our communities. The title hints toward ideals of generosity — in the wisdom of both our elders and of the plant world. Members of the public who visit the kiosk will be offered free wisdom from the elders while visiting seniors can also contribute free advice during the exhibition. A free dried bundle of hand-picked sage for burning and cleansing prepared by fellow artist Cease Wyss will be offered in return. All the advice will be entered into a manual typewriter that is connected to a computer to convert the entries into music. This work continues Laiwan's explorations into relational and community poetics, along with musicality and somatic intelligence.
Sage Collection and Preparation: Cease Wyss
Advice Collection and Collaboration with Elders at various Burnaby Senior Housing : Shiraz Ramji
Technical Director: Matt Smith
Kiosk installation photos: Rebecca Bayer
All other photos: Laiwan